Every week we highlight some interesting Work from Anywhere in the US remote jobs, as well as a couple of Work from Anywhere in the World jobs. They are intended to provide an idea of the variety, quality, and depth of the hand-screened, professional jobs currently listed on our site.
As a non-member, you can go to each employer's site to find these jobs, OR you can subscribe to FlexJobs today for full access to these and 30,000 more hand-screened remote jobs all in one easy place! Don't forget to use promo code FALL50 to save up to 50% off your membership.
Since 2007, we've been highlighting companies offering remote work. Now that more companies are switching to permanent remote roles, we like to keep you in the loop with updated lists. See which companies are hiring today >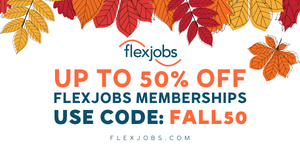 Leveraging the FlexJobs database can help save you time, energy, and stress during your job search. Take advantage of FlexJobs' Fall special and save up to 50% off a membership! Use promo FALL50 to save today >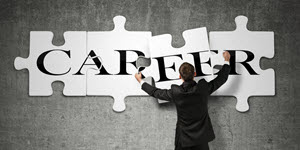 "Career fit" refers to how well aligned a job and industry are with your values, personality, talents, and skills. In the rush to find a position, job seekers often lose sight of finding a good career fit. Follow these steps to find a great career fit >
Have you ever wondered if remote work is for you? There are a lot of pros and cons to consider before making the jump. Here are some of the best (and worst) reasons to take the remote plunge. Discover if remote work is suitable for you >

Change…some people love it, some hate it. No matter where we fall on that spectrum, we all experience it. This has been especially true in the last few years, where virtually everyone has experienced various states of flux related to the pandemic or its longer-term residual effects.
So to provide a fresh perspective on change, at least when it comes to your career, our Career Coaching team has put together a free webinar loaded with information to guide you through career-related change. Join us tomorrow (October 13, 2022) for Change Careers and Work Remotely: Choosing Your Career Path, to dig into the reasons this is the perfect time to make a career change and tips on how to approach it.
As always, thank you for considering FlexJobs a trusted resource in your search for flexible or remote jobs! We want to help you make the most of your search this fall, which is why for a limited time, we're offering unlimited access to our premium service at savings of up to 50%! Use promo FALL50 during registration to save today!